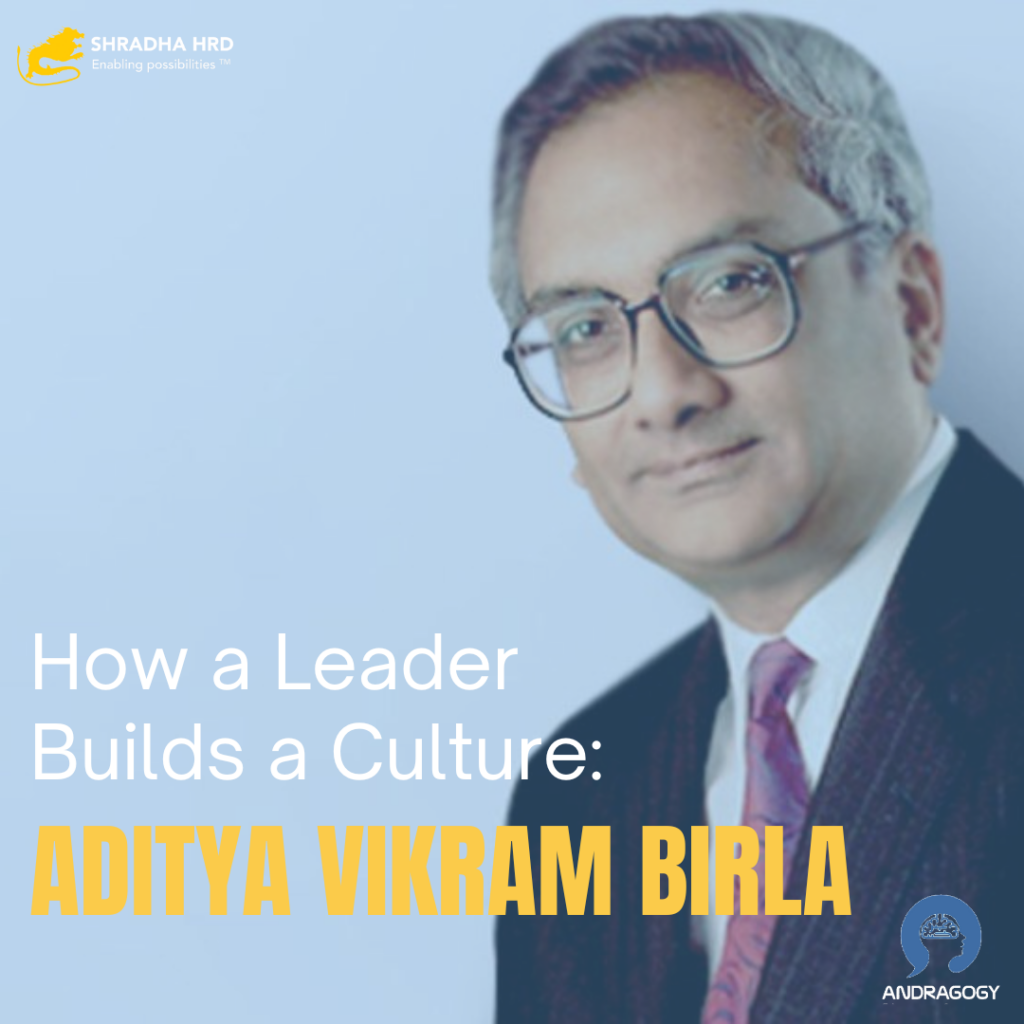 A brilliant example of leaders supporting their employees, even when there has been a huge loss. This happened with the Late Mr. Aditya Vikram Birla and is often held up as a benchmark on treating employees at the Aditya Birla group
A senior employee at the Aditya Birla group had made a mistake that cost the company a lot of money. The incident was brought to the notice of the late Aditya Vikram Birla. He had to decide what to do with the employee.
He followed an unusual approach. He made a list of all the positives and the negatives of the employee, including the money the employee had made for the company. He then reviewed the lists carefully. The decision was clear. He decided to retain the employee. After due consideration and careful thought, Mr Birla decided that the gains the employee brought the company were much more than the losses that the company incurred due to the incident.
A leader sets the tone and molds the culture of the organization. By taking a decision like this, a clear message is sent out-the leadership has your back!!!!